Black Pearl Award for Amryt Pharma
This year's EURORDIS Company Award went to Amryt Pharma and was presented on 21 February 2023 for their comprehensive and exceptional Patient Engagement. The award is given to companies that are committed to helping patients with rare diseases through meaningful collaboration.
Amryt Pharma is a long-standing supporter and, more importantly, a consistent and transparent communicator with DEBRA groups worldwide. Their success confirms their path, as thanks to their patient-centred approach, the pharmaceutical company was able to get the first treatment for EB approved in the EU and the UK.

On behalf of all EB patients worldwide, we offer our warmest congratulations. Amryt Pharma should serve as a role model for other Biontech companies committed to developing treatments for EB.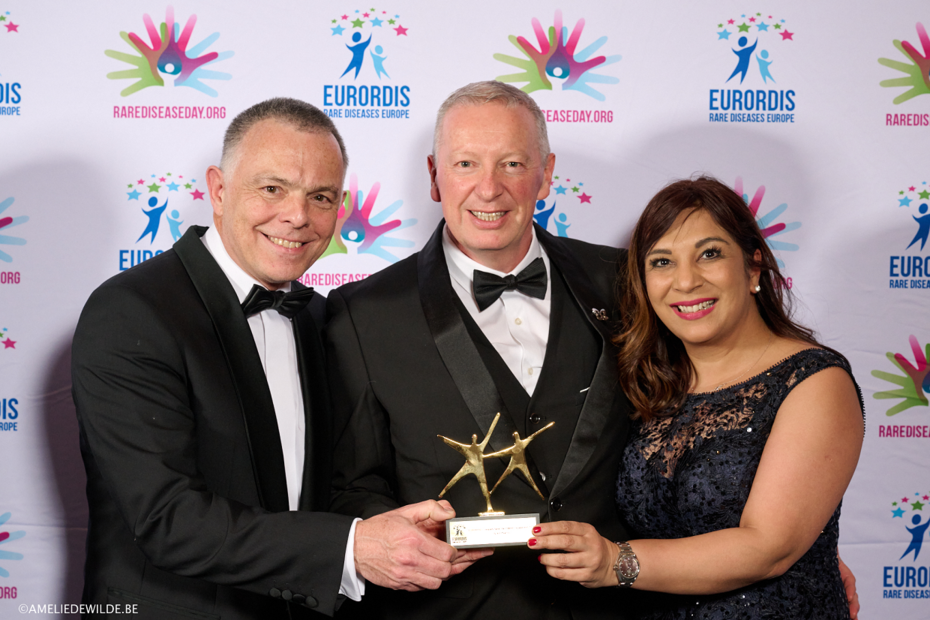 Back to main navigation